The FB CUSTOM
I built it for a pal luthier (as a gift) who did the woodwork and finish on my 2 Dano Fake Lefties projects I surely pictured in details somewhere on OSG :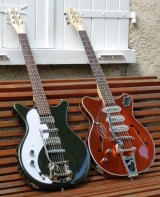 Specs :
- 10" speaker.
- 10-12W RMS expected.
- Switchable spring reverb.
- switchable booster.
- It's a compact mix between a Fender and a VOX.
The cab is ready since 2017 - yes, I'm late and slow...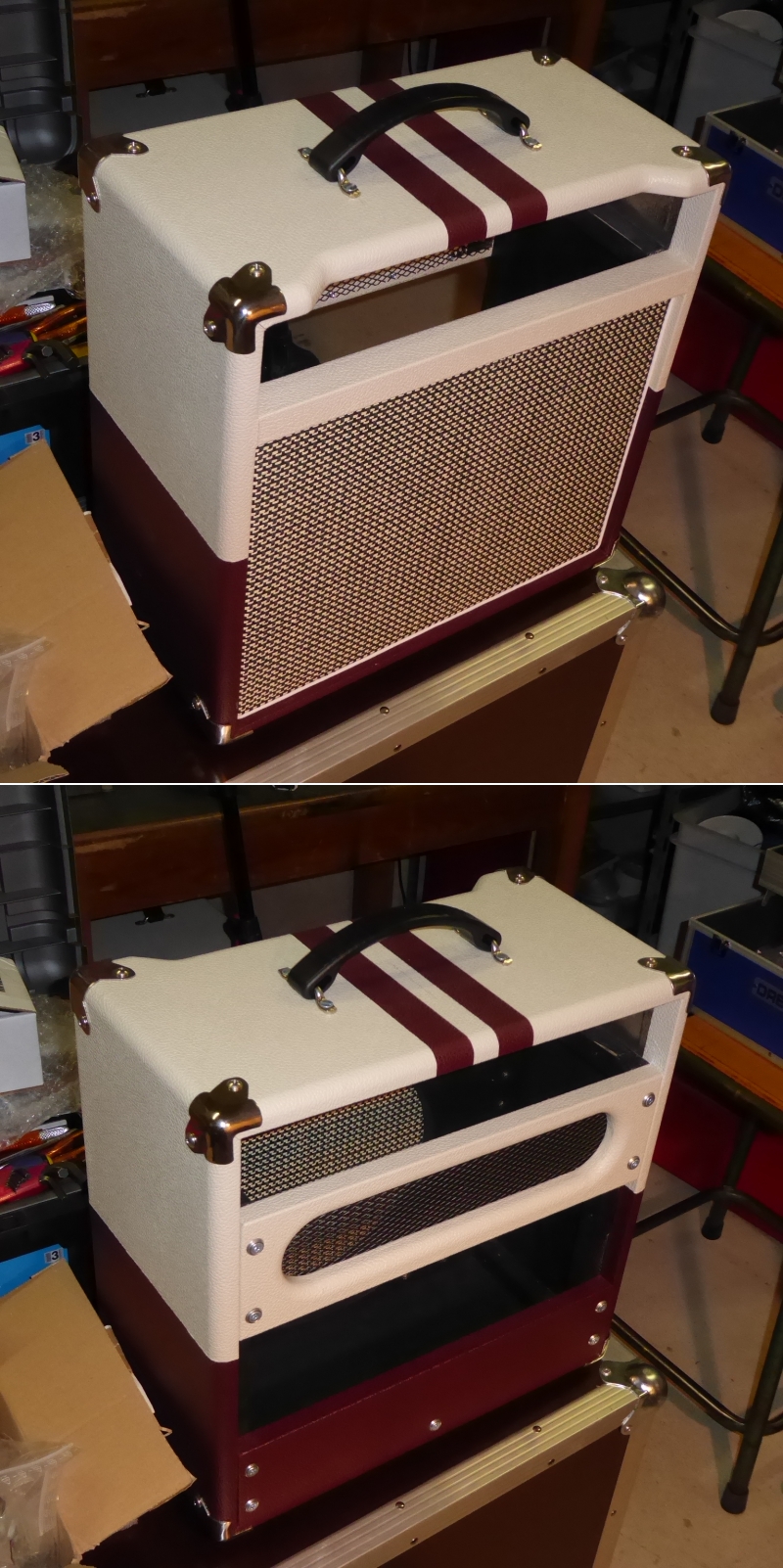 But now the building is on and progressing quite quickly : I see the end on the horizon...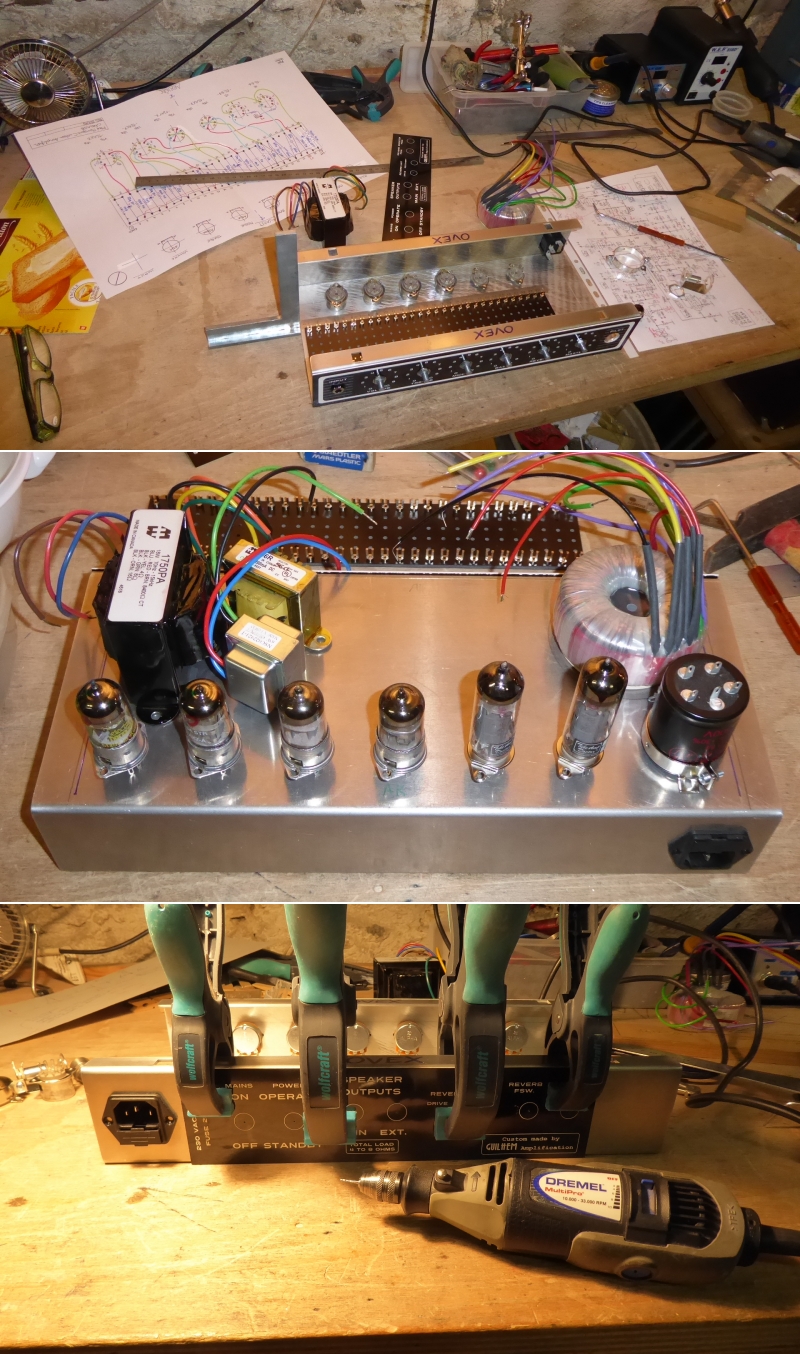 Wait and See...
-tbln