Futuron

wrote:

↑

Sun May 26, 2019 3:12 am

If I can be allowed to butt in, I think it's possible as below, assuming by "both" that you mean in parallel, not series.

Neck switch goes on, off, reverse (as per mustang usual).

Bridge switch goes hh, off, coil split.

Colours for humbucker wires are Seymour Duncan, everything else I just made up to differentiate, in case you were wondering.
Thank you, Futuron.
Yes, I meant
both
in parallel, not series
I don't know how to interact your diagram with the pots, am I correct if I do this?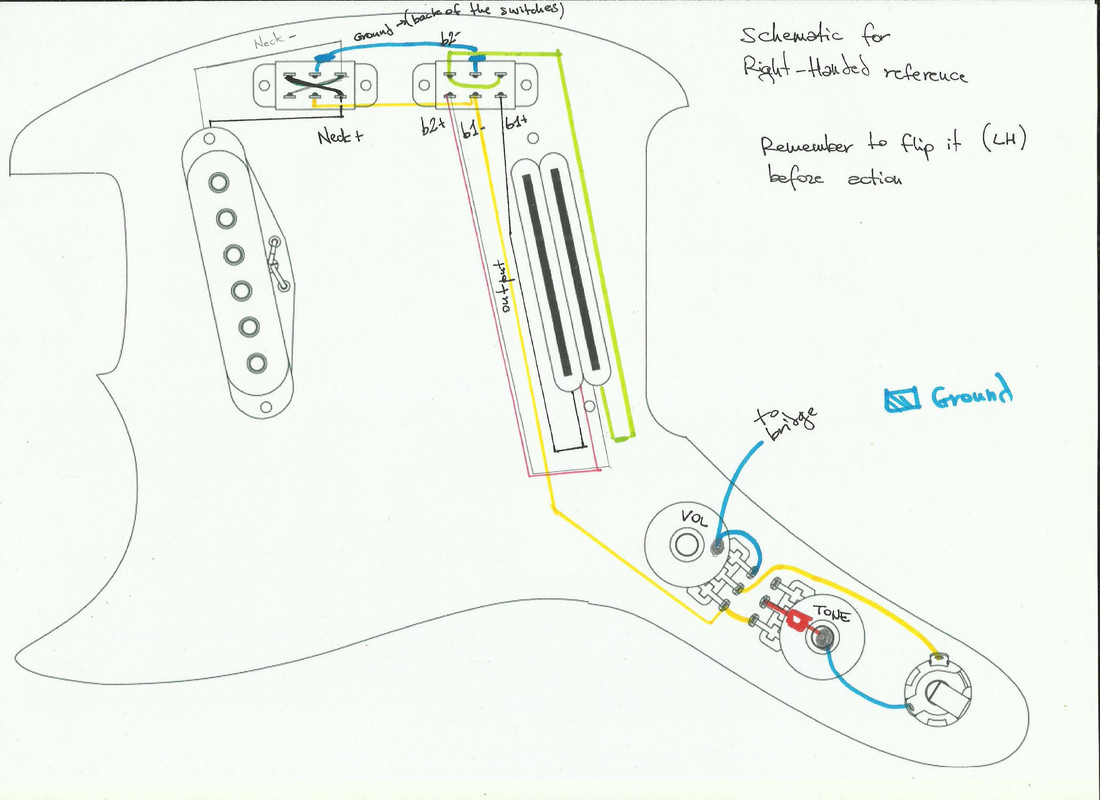 My main concern is about how I've linked the switches to each other their way to the volume pot.
Also, can I ground the switches to their cases or should I run them separately down to the back of the volume pot?