A lot of people complain that their foreign tremolo is not as smooth as the American ones. I have had mixed results with ones I've owned and I've narrowed down what the culprit was. It was the brass piece that holds the spring. It was causing the spring to bind.
If you have this one you are fine.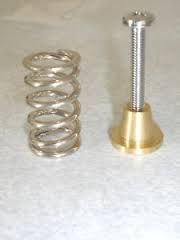 The one that is the problem is this one.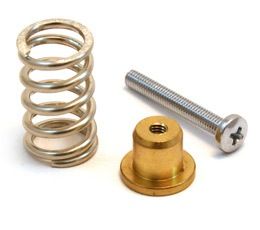 It may be nickel plated but it should still be made of brass as mine were.
So I decided I'd mod it to work. The first thing you need to do is remove the spring and brass end then thread the screw quite a way through the brass end. I did not take pictures of the process until after the mod was done so you'll see the finished brass end in these pictures. Just use your imagination.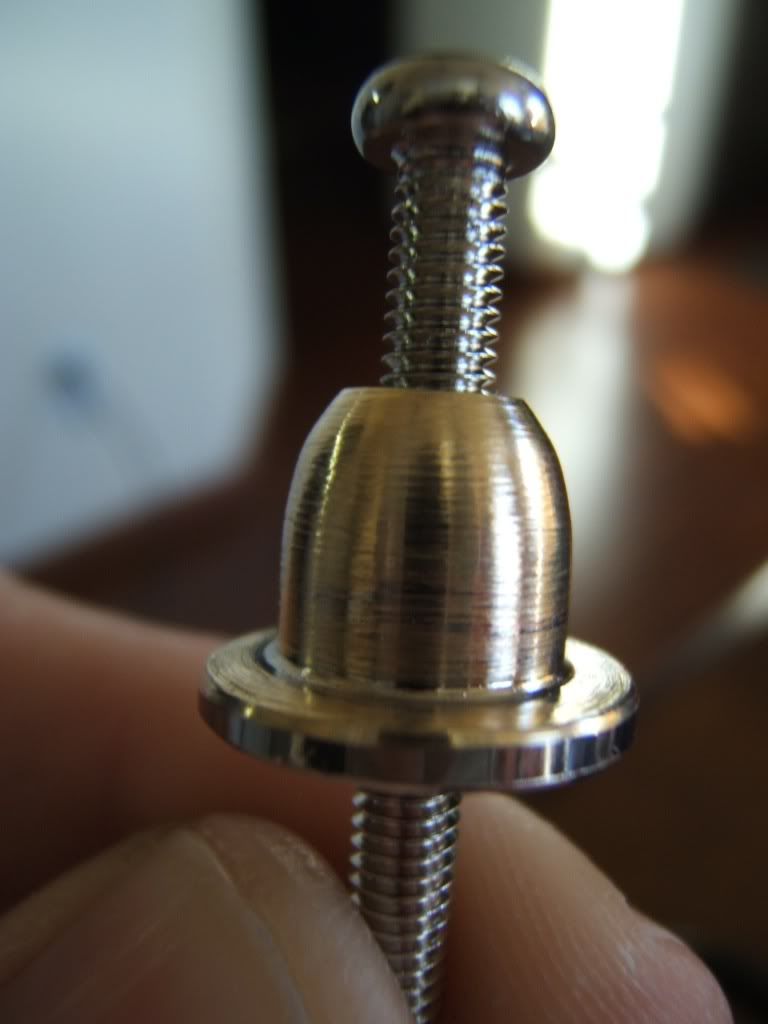 Next take the screw end and tighten it into a drill (I'd use a corded one if possible). Then use a standard file to reshape the brass end.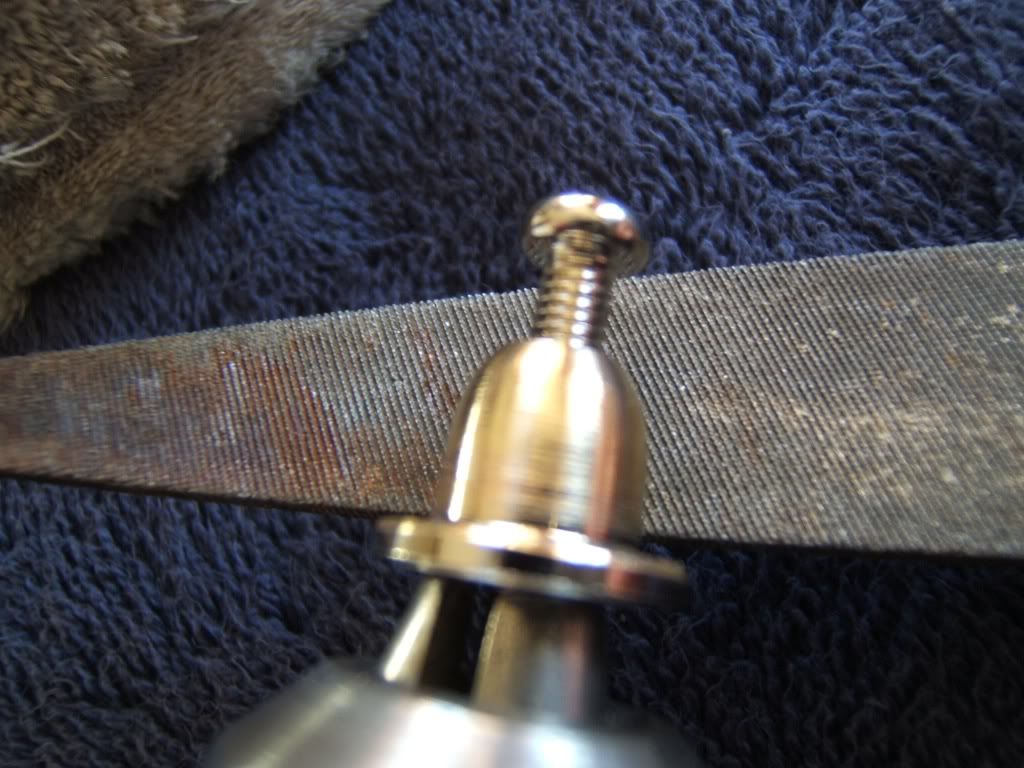 Before: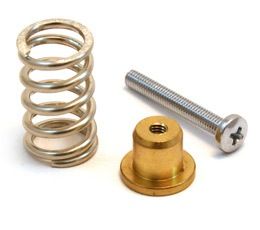 After:
It made a world of difference in two of my tremolos. One guitar I had already had the proper brass end and my modified ones are just as smooth as it is now. Sure you can buy the correct brass piece for about six bucks on ebay but six bucks saved is a good thing in my book.