LP, Tele, Jazz Mashup. "the Preacher". FINISHED on page 7.
Posted: Fri Apr 15, 2016 1:03 pm
After about 2 years of no project building, and being underwhelmed with the playability of my current guitarsonal I've decided I'm going to put together an awesome project based around a proper neck and not just whatever I can find on the cheap. So this morning I pulled the trigger on a CBS headstocked Warmoth neck with a maple finger board. I decided I had to buy a neck after I recently rediscovered a template that I made years and years ago but never turned into a guitar. Some of you oldbies may remember a project thread containing these pictures that fell to the bottom never to return again: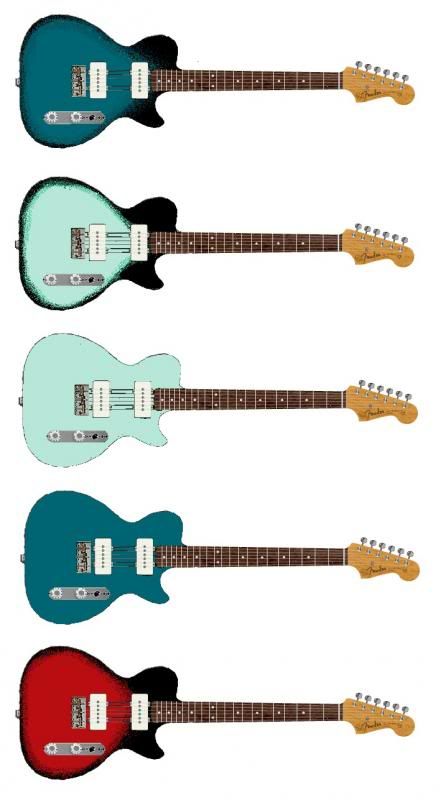 I will be doing a hard tail some some sort and using Jazzmaster pickups. I've been without Jazzmaster pickups for years and miss the sound. I'm curious to hear how they will sound with a hard tail. Not sure on the paint scheme, I will likely go with something completely non vintage Fender. Most likely I will buy a color I like in acrylic lacquer from the auto parts store. I may do an arm contour as well... We'll see... This project could morph, but since I've already stuck $170 into a neck I can;t not make something out of it... This is the most amount of money I've spend on myself in about 3 years since getting married and having a baby. I got a side art job that is paying actual money so my wife was almost begging me to do SOMETHING nice for myself since I never do. (Plus I'm sure she will like to use this president as a way to get something new for herself... She's slick. )
Stay tuned...