SUPRO meets SUPRO
My Supro Westbury LH guitar has now a mate under the form of a
Supro 1605R "Reverb 1964 Series"
amplifier

: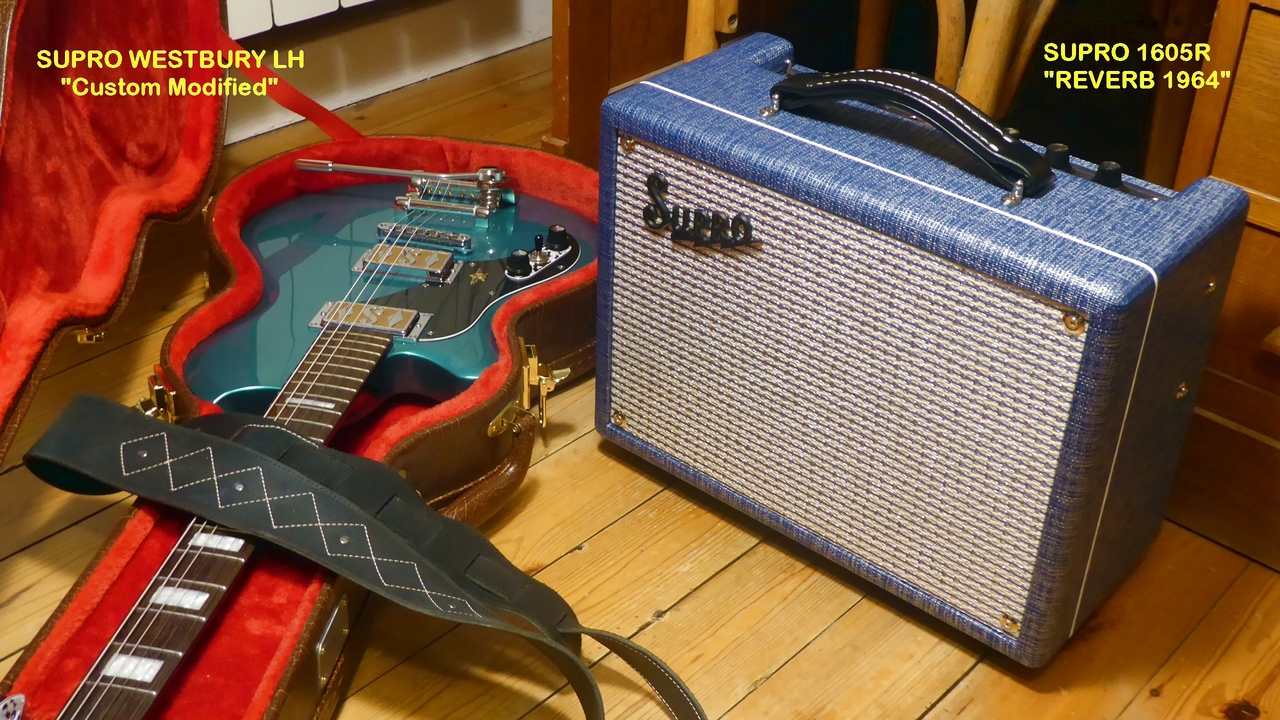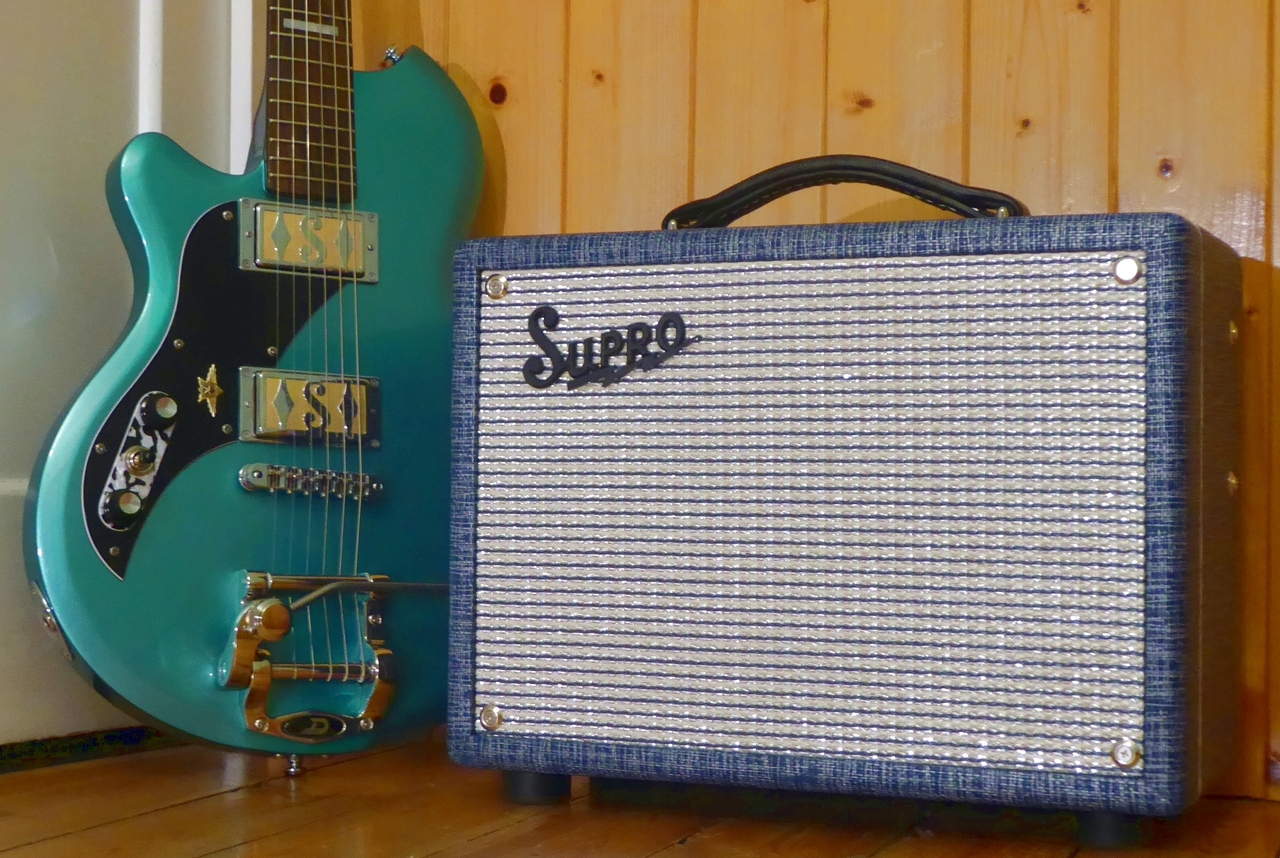 It's a like new September 2020 2nd hand model, that I could snag for a reasonable deal in my local music shop...

Originally, I was suspicious, given that the few Supro amps I tested some years ago appeared deceptive to me : Jupiter 1688RT and Saturn 1648RT. They both sounded dark and bassy, with a metallic, atonal reverb

. And moreover, they were (and still are) costy... So not for me, too bad...

Frankie, my long time pal - and owner of the shop - called me : "this time, you should be interested". So I came with my Supro Westbury for testing that little 1605R.

And he was right : balanced tone, decent reverb, "dirty-smooth-vintage" sound, quite loud nonetheless, cute look and size... OK, it's not a SF/BF Fendery tone, and don't expect Hi-Gain despite the presence of a Master Volume, though : I said "dirty-smooth-vintage"... Right ?

I tried to trap the amp dialing-in some poor tones, but no uglyness came, no matter the setting, conversely to the Saturn and Jupiter where I had to search for dialing-in a good tone ! A good surprise, so...
Then I traded out my mint Marshall Class5 - an excellent amp, for sure

- for the Supro 1605R, more suitable to me for Soul, Rhythm'n'Blues, Rock'n'Roll...

Below the newcomer in my 5-watters herd...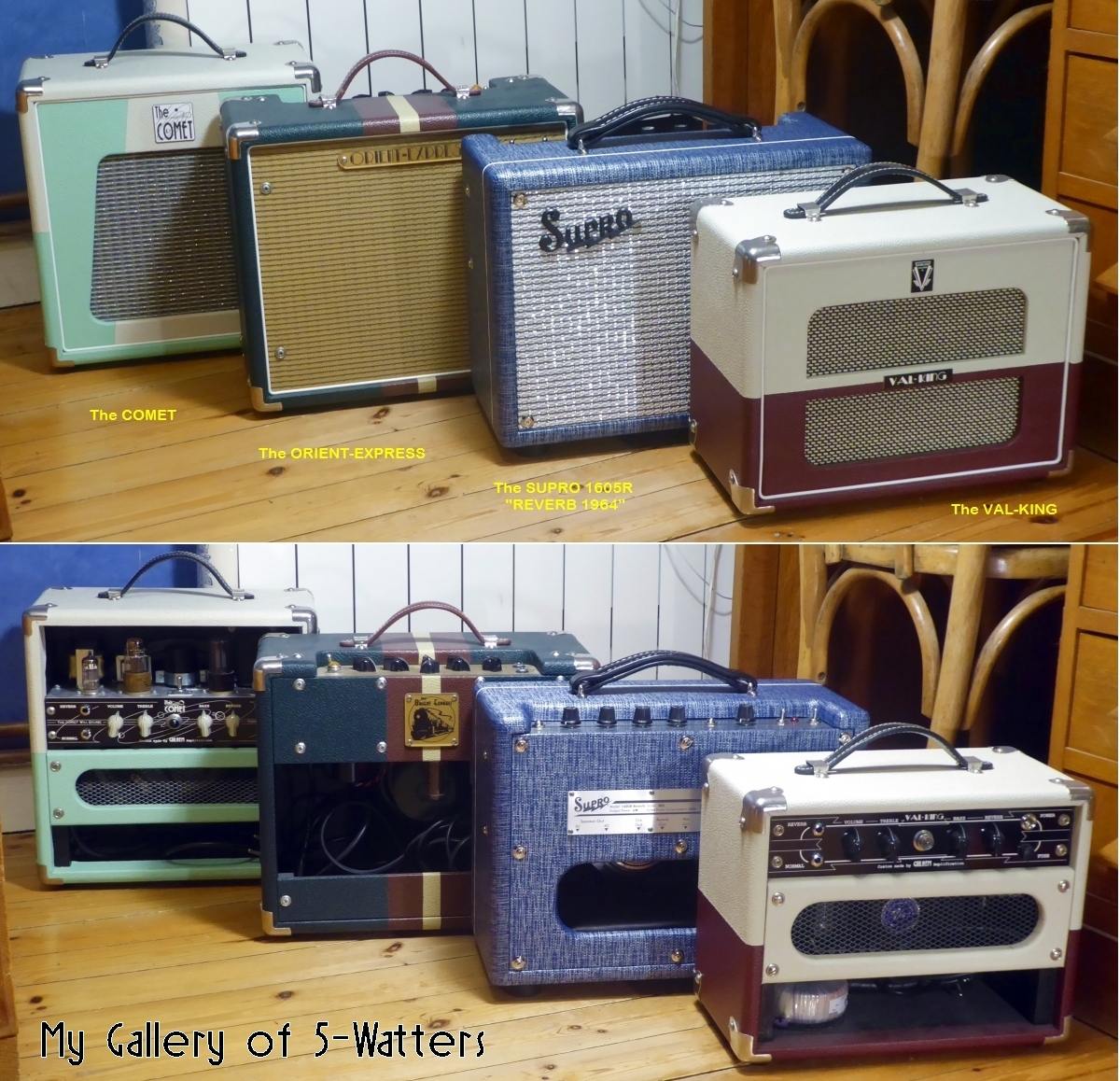 -lhwarp.