It seems like there are a lot of folks around here who like building, so I thought it would be nice to collect some info and pics all in one place. Whether a rehouse, clone, mod, or ground up original, as long as you made it yourself, post it here! I'll start with some of my builds.
Zvex Woolly Mammoth: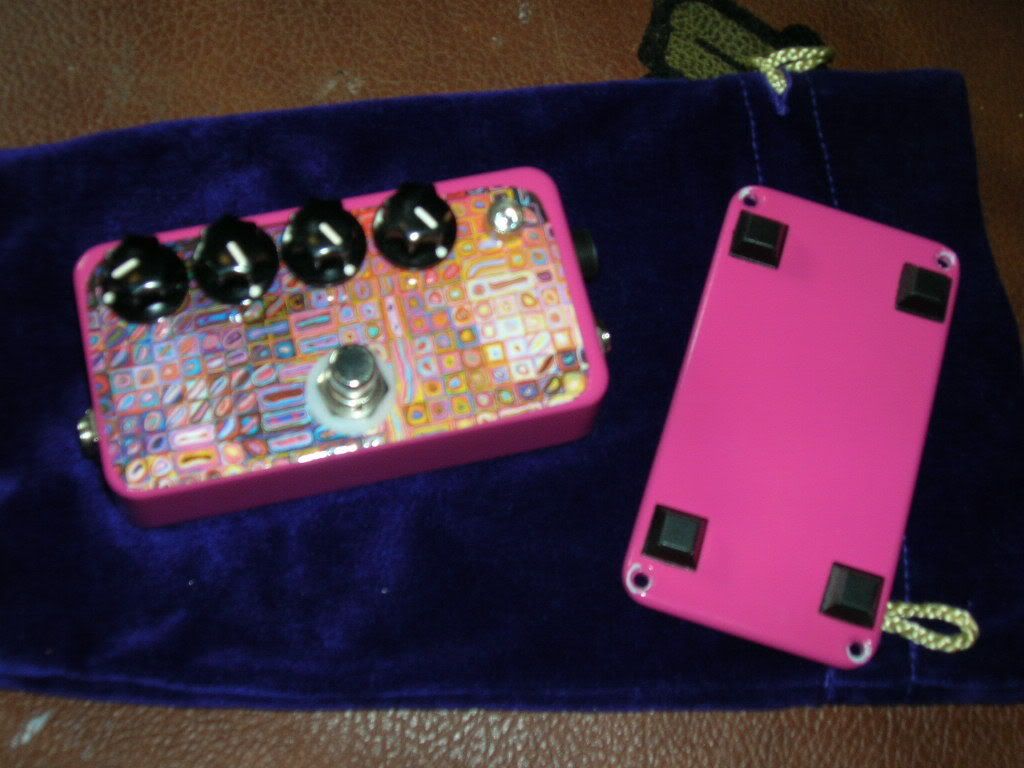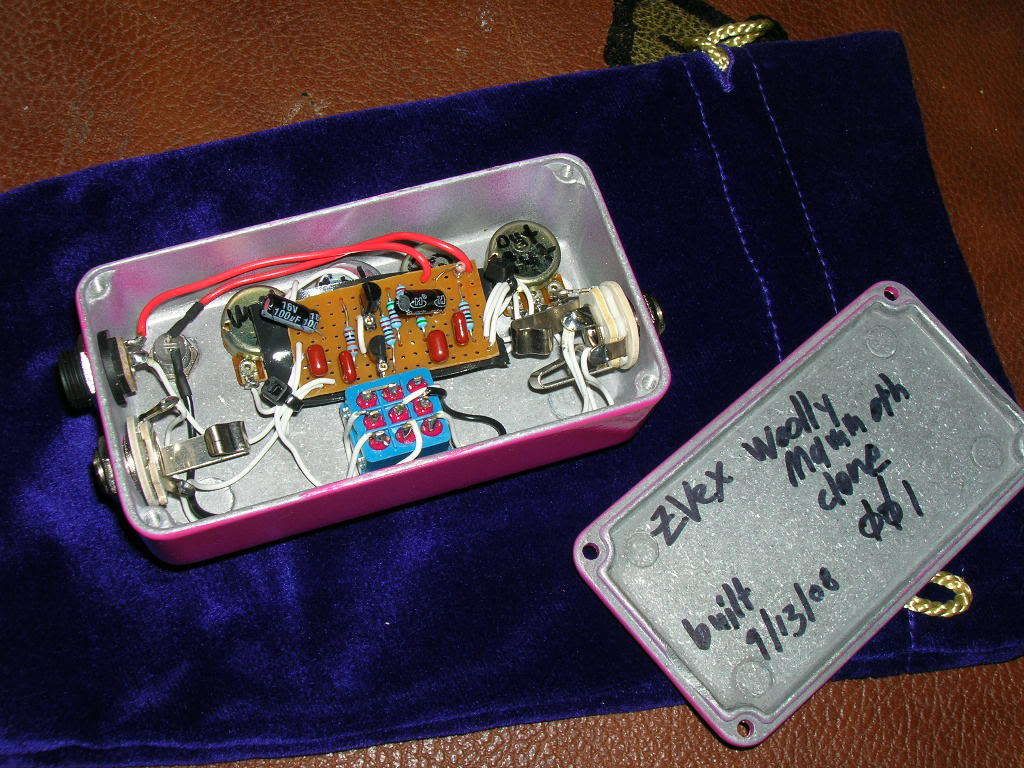 Zvex Machine:
Lovetone Big Cheese:
The board came from GGG. I had an original before and this definitely sounds just as good.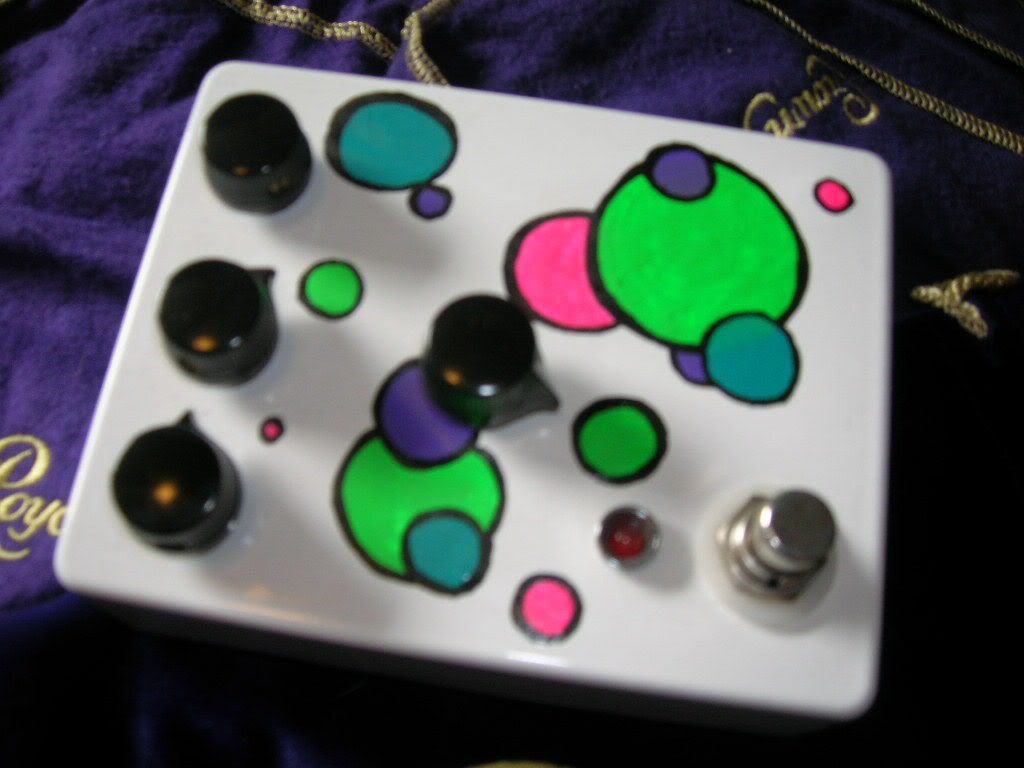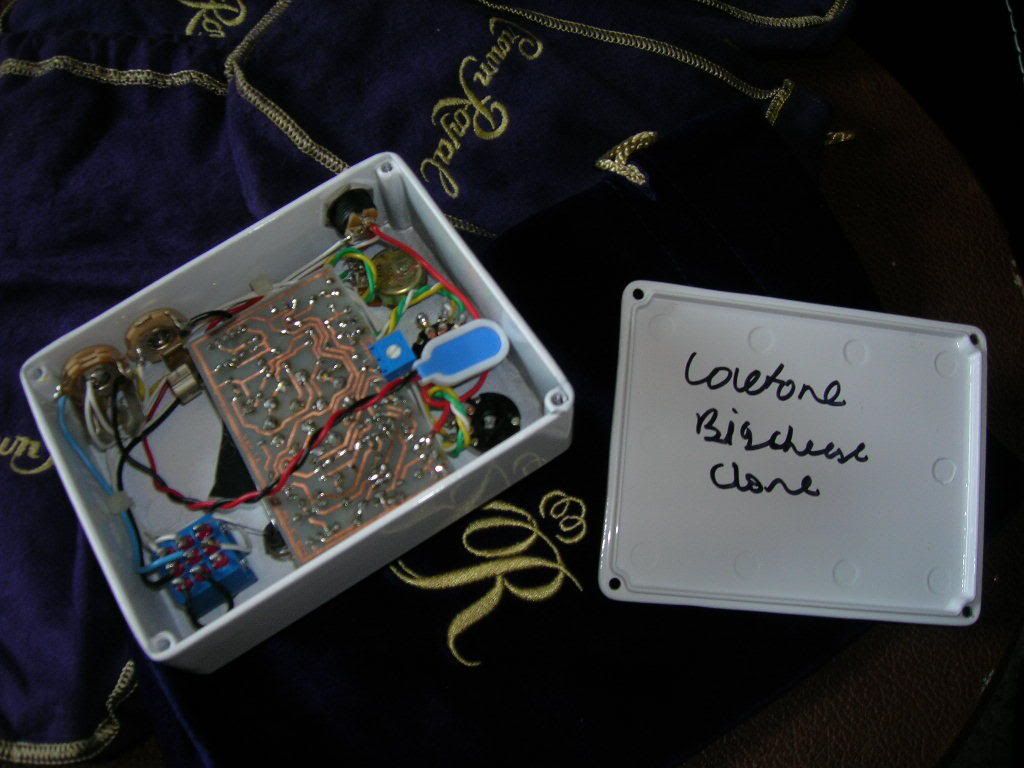 Here's a few different ones...  A feedback, true bypass looper, Roland BeeBaa (GGG board), then there is the gigantic monstrosity at the top right. I think I made a thread here on it at the time. It is an EHX Linear Power Booster, fed into an Armstrong Green Ringer, then a GGG Big Muff circuit. It's basically a killer octave fuzz, but with some cool options. It sounds great, but the enclosure is on the large size.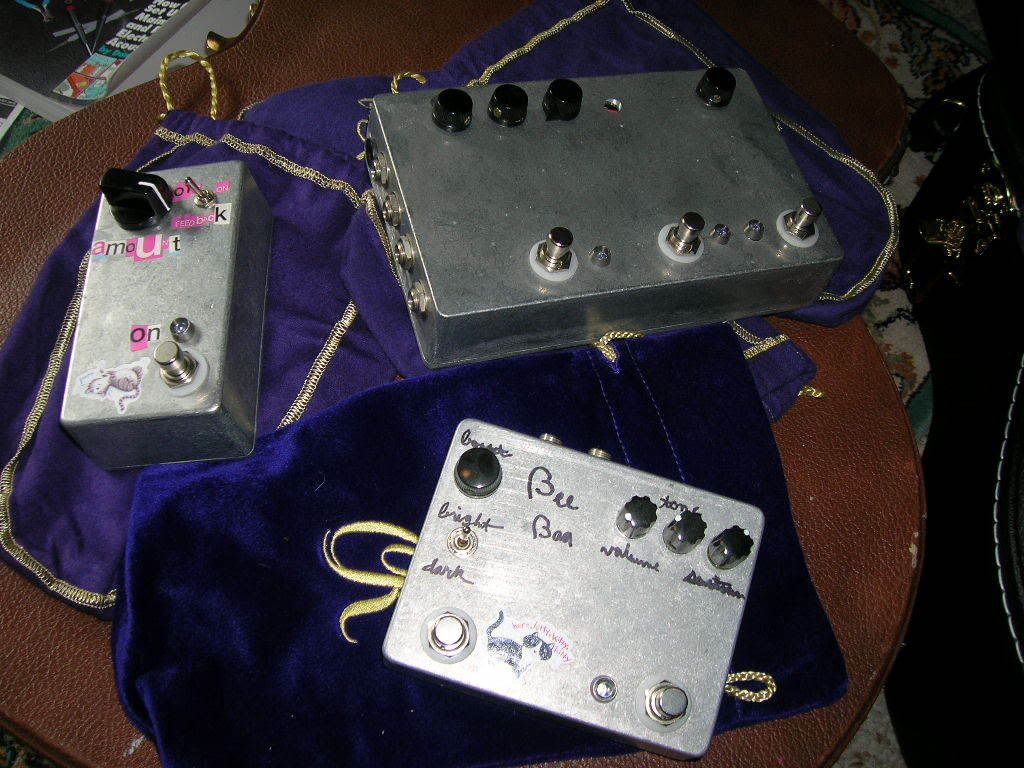 Here's a gut shot of it. It could definitely fit into a smaller enclosure if you wanted.
Here's the BeeBaa internals... quite a few wires crammed in there.
This photo turned out to be pretty bad, but here's a 4ms Fuzz Jade that I built about 7 years ago.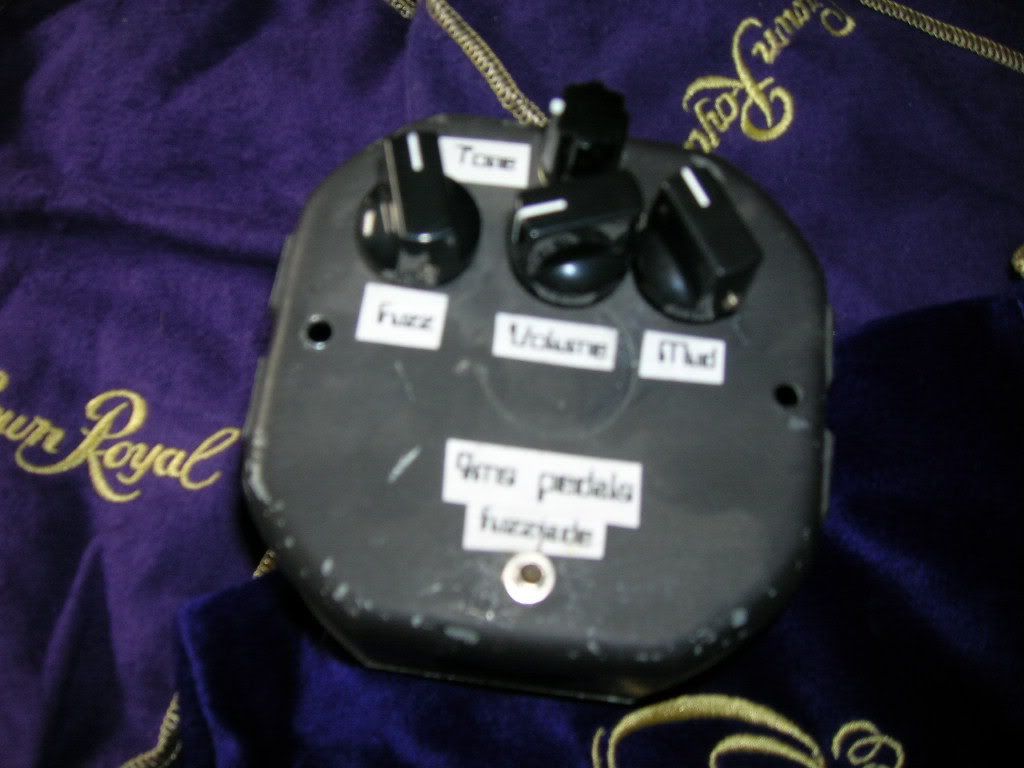 justin