So- if a theremin and a violin had a mutant baby with a rubber resonating chamber for a mouth... the result would be the Otamatone?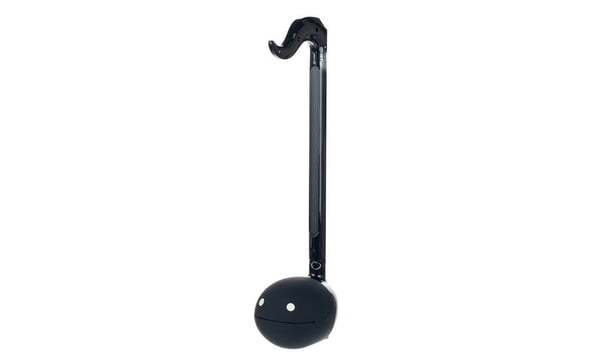 Kind of a wacky/cool take on the mono-synth idea- you basically slide your finger up and down the 'neck' violin-style to generate the tone & modulate the pitch, and then squeeze the sides of the 'face' to open and close the mouth for a sort of living wah/filter at the bottom.
There's loads of hokey Otamatone = vocals videos on youtube- (I particularly like the brootal ones like Disturbed -
Down with the Sickness
, etc.) but I'm trying to fit it in a bit more of a serious instrument role- we'll see how that goes in the full-band setting when the Covids are defeated.
Anyone else got their hands on one of these?