I took the thing apart to start prepping in the body and found two problems I need help with....
First, the job someone did reaming out these tuner holes was pretty pathetic and sloppy... Two of them are HUGE holes... What should I do with these?
Second, someone put in these huge bridge thimbles that I need to know how to take out... The pick guard is stuck on it... Otherwise, it has barely shrunk.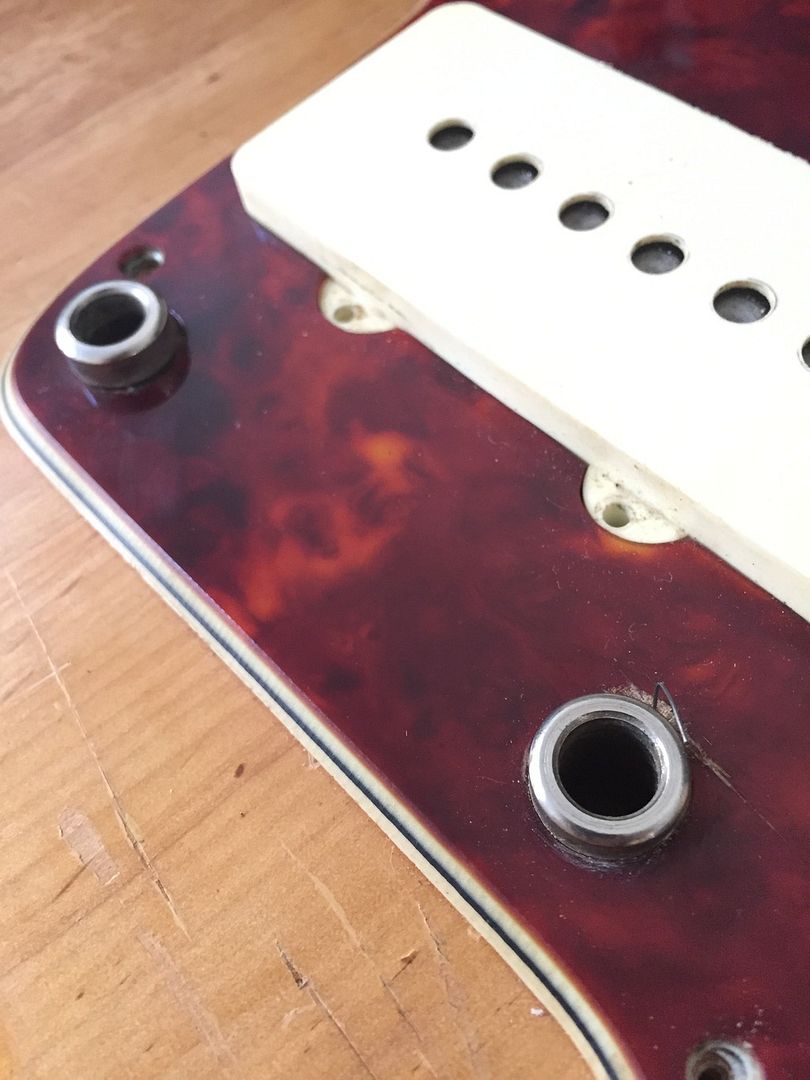 Maybe this has been refined before? Look at this neck pocket: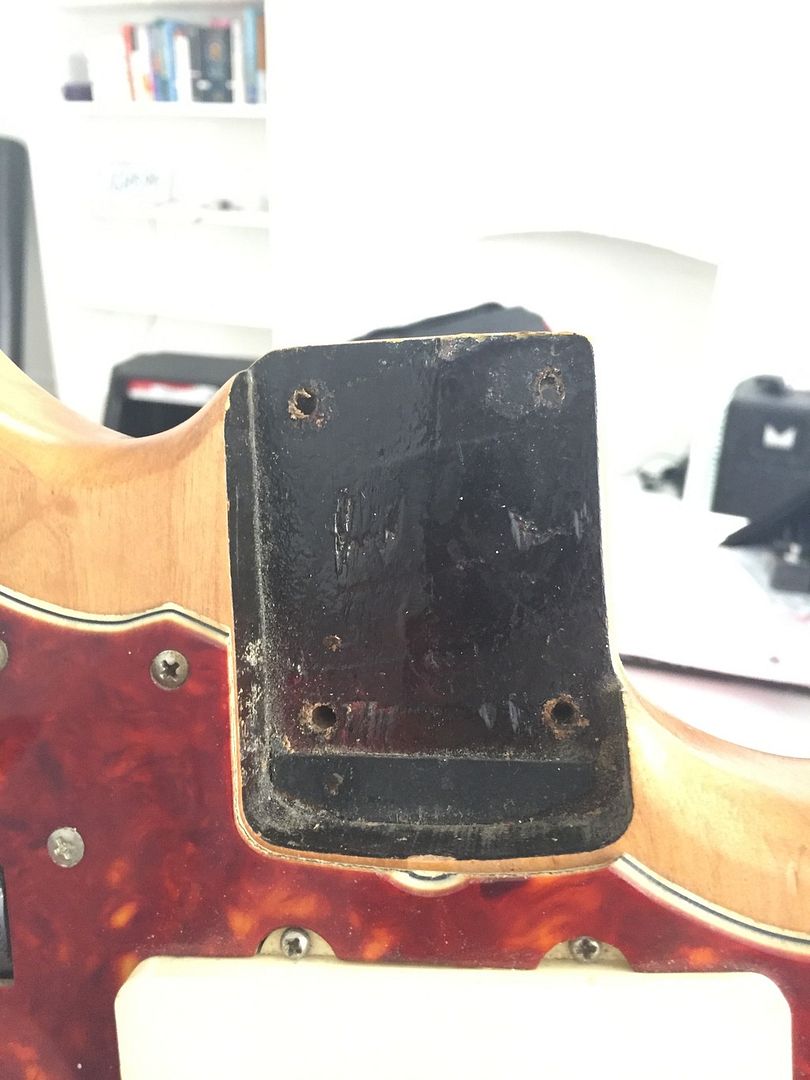 But the trem has the original sunburst in it: