So, have you guys ever seen one of these?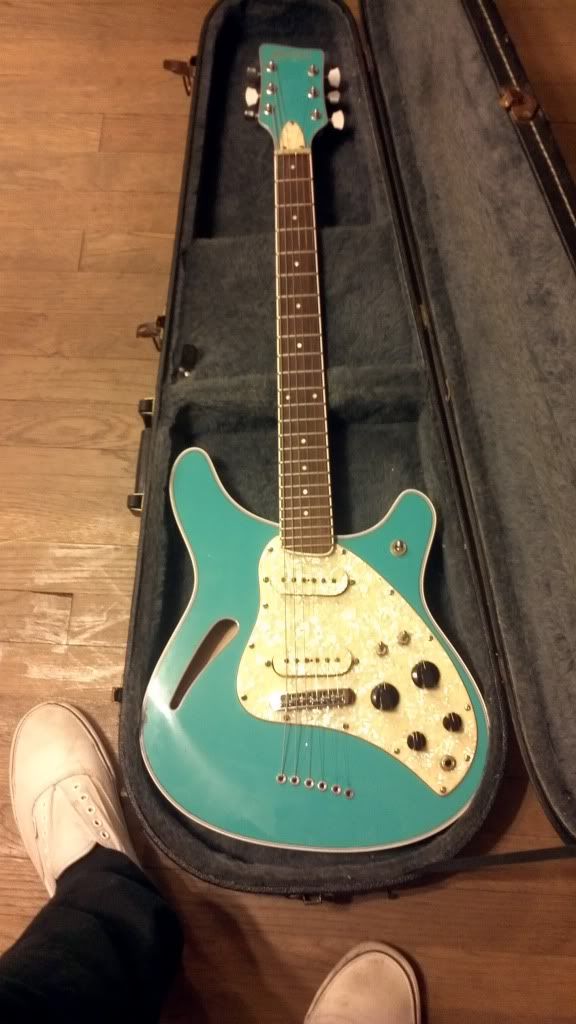 Cause now I have 2 . This one and one in CAR on its way. I haven't been able to find much(search yielded nothing) but apparently Fender ripped off this guitar for their Courtney Love Venus models. There's this link here
https://www.facebook.com/topic.php?uid= ... opic=10708
where the designer tells he history of the guitar on the "I Love my Fender Venus" Facebook page but it looks like there were less than 100(some say 30) made. Plays really really well, super comfortable almost strat like neck and I love the looks. I'm super excited but now I have to sell my Jazzmaster. Definitely worth it though. So what have you fellow offsetters, seen one before? Know any history? Anyone?