Hello,
I want to throw a Seymour Duncan SH4 JB in my Jag Stang. I want to keep the original switch pattern. So the original humbucker only got two wires. The JB has 5. I searched al lot in the web to find a good wiring diagram, and this is the only one, that I found is really accurate.
So red and white are soldered together and taped, black goes to the switch and green and bare are also combined and go to ground on the switch?!
Is that the right wiring?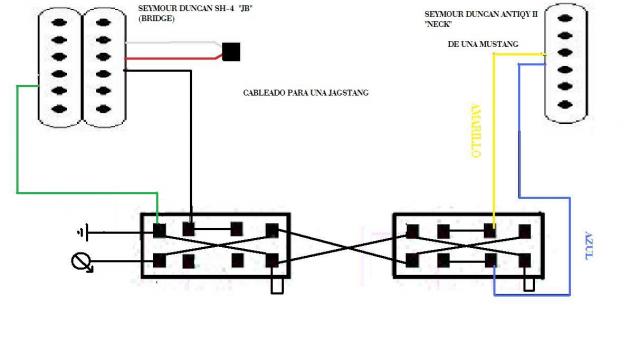 Thanks for your help
Luke