So, I was doing some research for my pickup tester box and came across something that I don't know the answer to. Wondering if someone can explain the difference, if any.
Most schematics I've seen over the years (whether using for my own guitars, or referencing for a schematic I'm making), usually show the tone pot capacitor soldered in between the tone pot lug and the ground solder spot on the back of the tone pot. Like so:
Tonight, I was looking up different wiring types (modern vs vintage 50s wiring), and found this article from Premier Guitar,
Mod Garage: Three Ways to Wire a Tone Pot
, which included this interesting picture...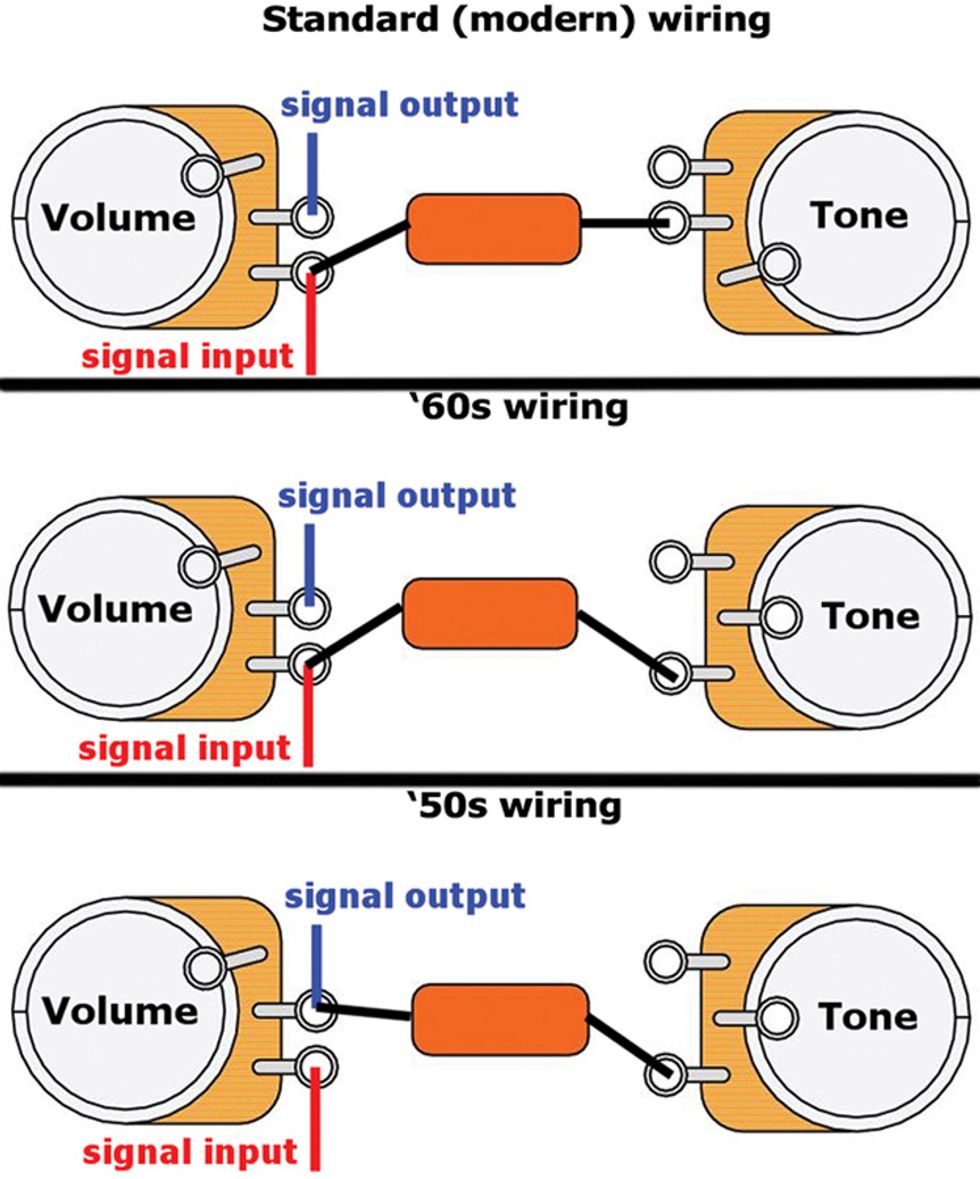 ...which shows the capacitor soldered in
between
the volume and tone pots.
So, I'm wondering. Electrically speaking, does it matter if the capacitor is soldered between the volume and tone pots? The tone pot shunts certain frequencies to ground via the capacitor, and the big difference between the 3 wiring types shown here is what volume pot lug is connected to what tone pot lug, which in my opinion, could theoretically be wired with a plain wire (i.e. not necessary to be a capacitor).
Would there be a noticeable difference between the wiring between the pots being a plain wire or the tone capacitor, sound-wise?