Hi all. Normally a lurker here, but I've been working on something folks here might find interesting.
Basically, I've been curious if it's possible to use a Stratocaster trem bridge, but only as a tremolo, with a separate bridge. Turns out you can.
With that in mind, I set out to create a Strat for people who really like Jags and JMs but want a Strat trem. OK, that's probably just me, but hey.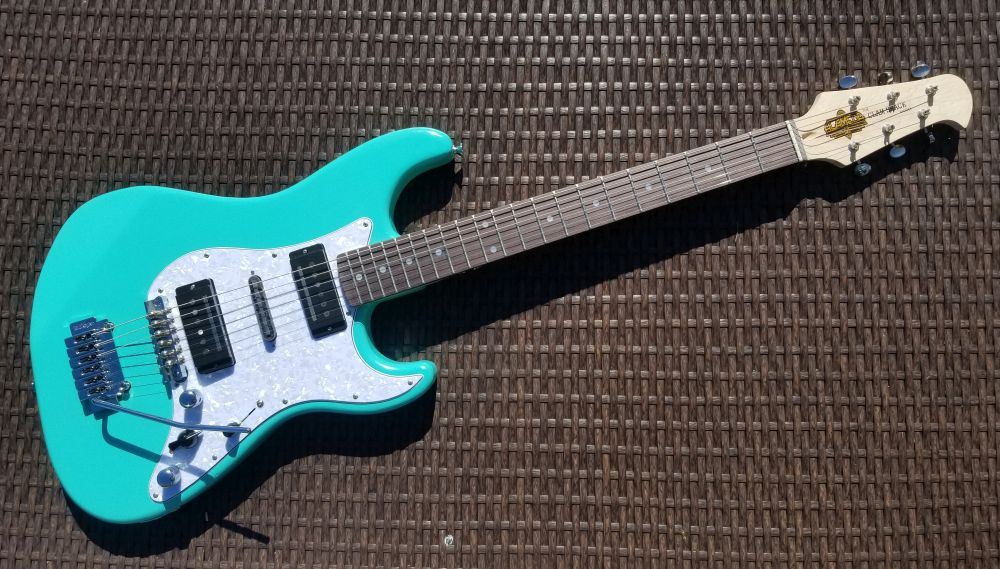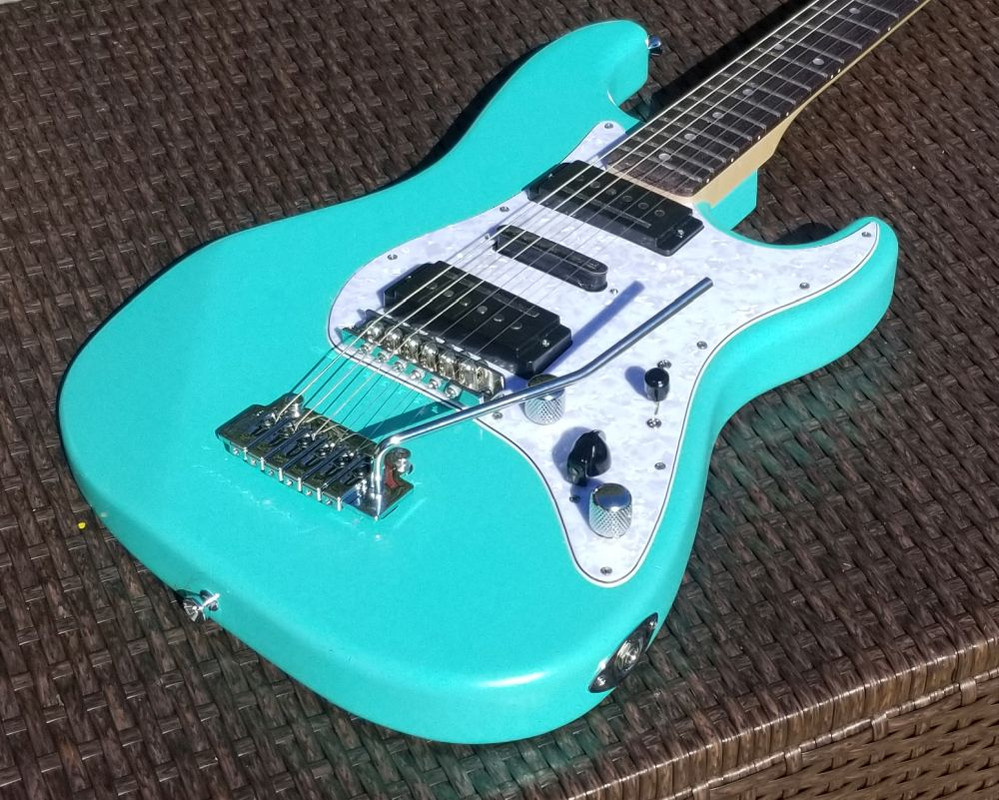 The Strat trem I used is a Wilkinson WVS50, which I used because it was the model that looked the least stupid as a trem. I installed an ESP arming adjuster to help the trem return to pitch after pulling up on the arm.
The neck and bridge pickups are my own design, which I call "Off Kiltertrons" - they're asymmetrical, dual bobbin, multi-coil pickups that work with a six way rotary switch to give you three single coil settings - Jangle (sort of Ric--ish), Twangle (Fender-y), Wrangle (Dynasonic/Mosrite) and three humbucking settings - Tangle (Filtertron-esque), Mangle (Gibby HB), and Crush (RAWR!!!). Full demo on the OKTs here:
https://youtu.be/eug_z9uqdrE
The middle pickup is also my own design, a bar magnet single coil. The general layout is like a Dano Lipstick pickup, but without the case.
OK, if you've read this far, maybe you want to see a demo? It's hack-tastic, but here it is:
https://youtu.be/fgaqNM8_rUg
Here's a look at the back of the guitar, you can see it's got the usual Strat trem rout, only it's offset (get it?) to the rear.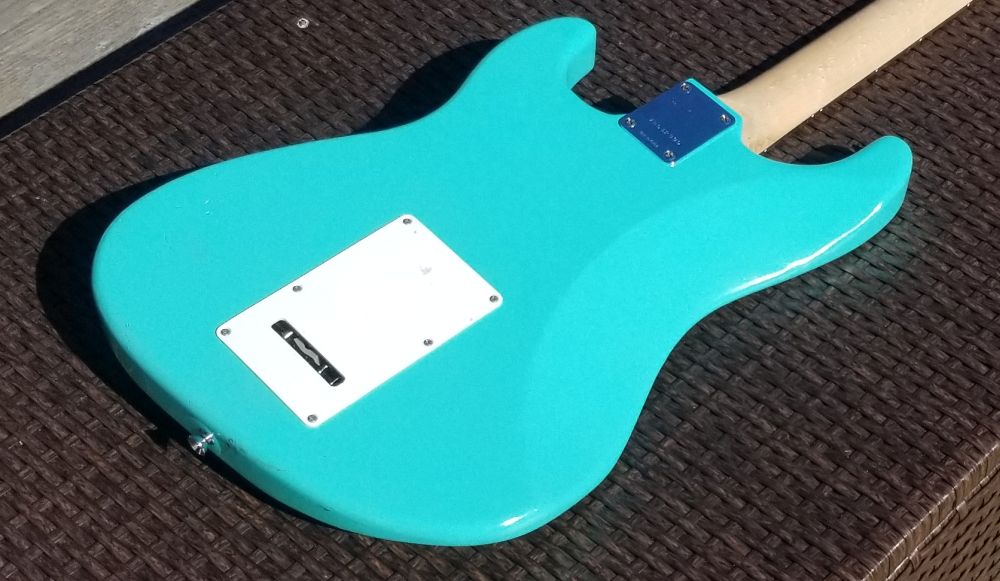 Finally, one more view of the front. Hope you enjoy as much as I enjoyed building it.