You probably know this.
Btw Yanis if you find you don't like the Space Control bridge like a lot of people I can speak
very
positively about
Tru-Arc bridges
and have run one for several years but I recently got an
Embie bridge
which is a Gretsch Melita done right, in aluminium and not pot metal like the crap Melita Gretsch put in the early Falcons. It's very customisable with seven choices of saddle material. It comes in gold too.
Might also be of interest to our resident Bridge enthusiast Larry Mal since it's made in his home city St Louis and proudly says so in the post tops.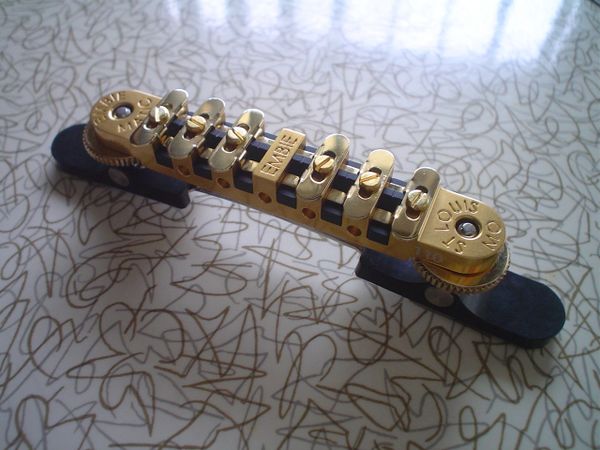 D