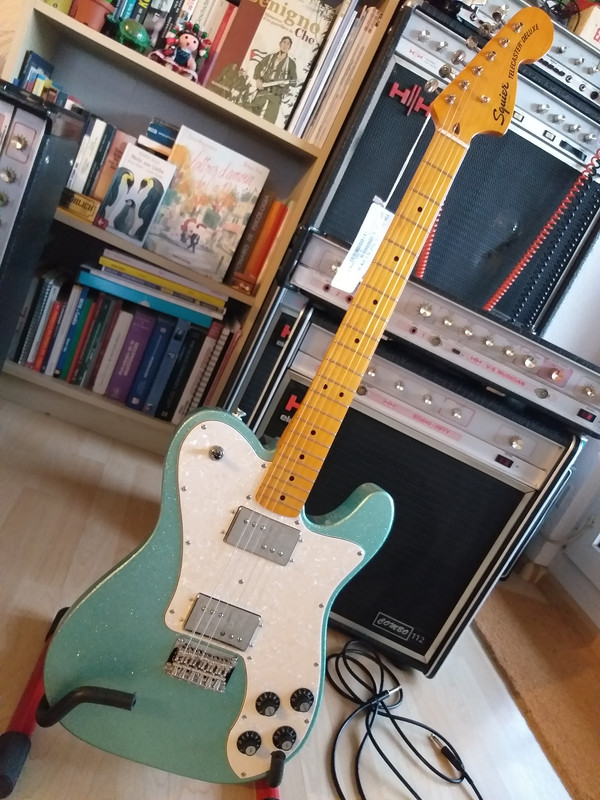 Well I kept my "promise" of buying one of these, even though - of course - I don't need any more guitars. But she's too beautiful and I'm a sucker for Squier. Made me break my "no brand new guitars for me" ever since 2016 when i got the Jarman guitar...
I saw this one on Reverb for cheap (because of a huge paint chip on the back but what would I care?!) and submitted an offer even lower... Which they accepted!
So now she arrived from Spain and I'M LOVIN' IT!!!
Gonna slap fatter strings on it and report back later!