Well, I started researching and planning my '65 Jaguar refinish project all the way back in August of '07. I have been patient! I had to be really patient though because of the weather and all. I don't have a good place to paint where I can control the climate, so I was kind of racing against the clock. Once it got into November/December the clock was winning! It was hard to be wait, but now I'm glad I was patient. I sprayed the final coats on December 21, 2007 and I final sanded/polished on January 23, 2008.
I got everything back together on January 24th, but I had a problem with the rhythm circuitry. I took the plate off and found it was a grounding problem. Closer inspection revealed that the tiny lugs on the volume and tone pots had gotten bent down and were making contact with the housing. The thing had been in a box for years and I guess that is how they had gotten bent. I was happy, because a little bend or two and it worked perfectly!
Anyway, I am excited. It had been a long time since I had played this baby. I still have to do some tweaking. I thought I would let the neck settle back in before I even tried to set it up properly. The neck has had no tension on it since the mid-to-late eighties! I've already been playing it some, and I am thrilled. I didn't have my '66 Fender Vibrolux Reverb back when my Jag was in one piece, so I could hardly wait to hear it through that amp. It didn't disappoint!
I am posting some pics, but I don't have a digital camera that will take decent photos. I tried and tried to get good shots. I wish I could have went outside and took some, but it is cold! This morning it was 6 degrees so I was afraid I might get unwanted checking! Plus, there is snow on the ground and I thought that an Olympic White Jaguar might hide with the snow in the background. 

The indoor flash on my camera would not allow the brilliance of the shine to show up. I took some with the flash, and then I opened the blinds at a big window and took some without the flash. The latter shows the true shine better, but the blue/gray tint of the Olympic White shows up too strong in most of those.
Fender Vibrolux Reverb has a new companion!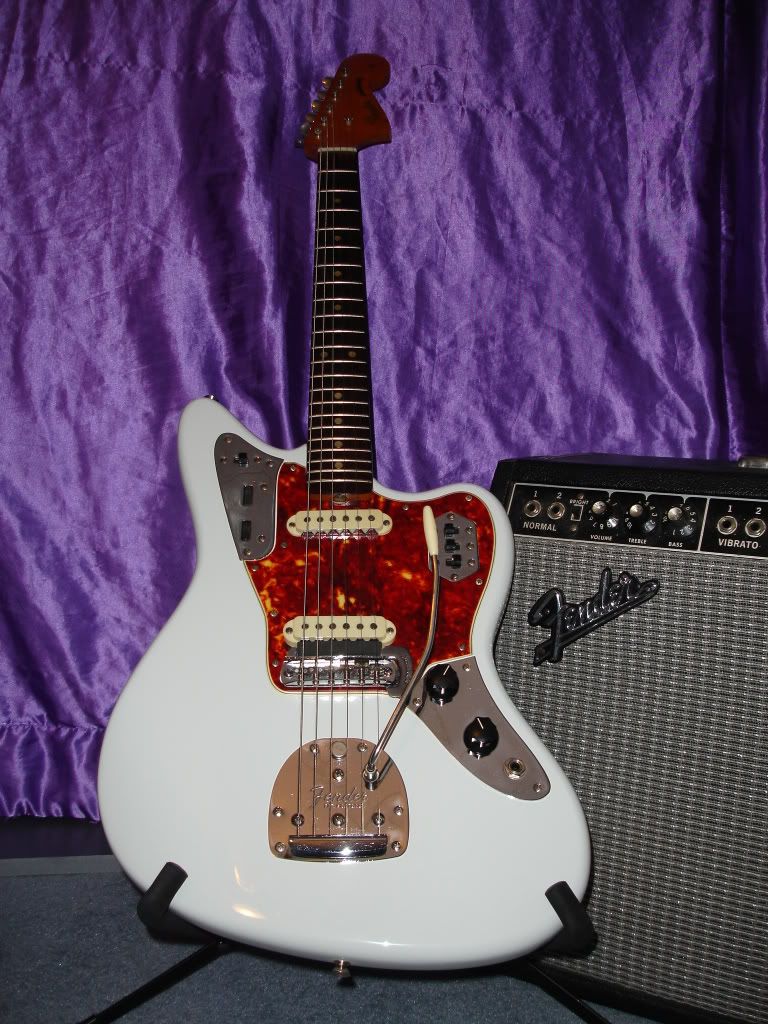 First time in its new, Fender case!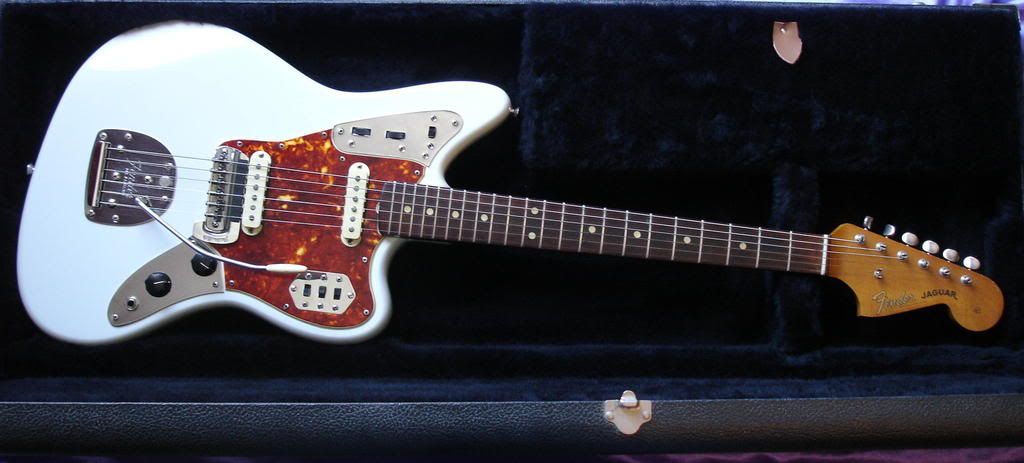 No flash, close up shot.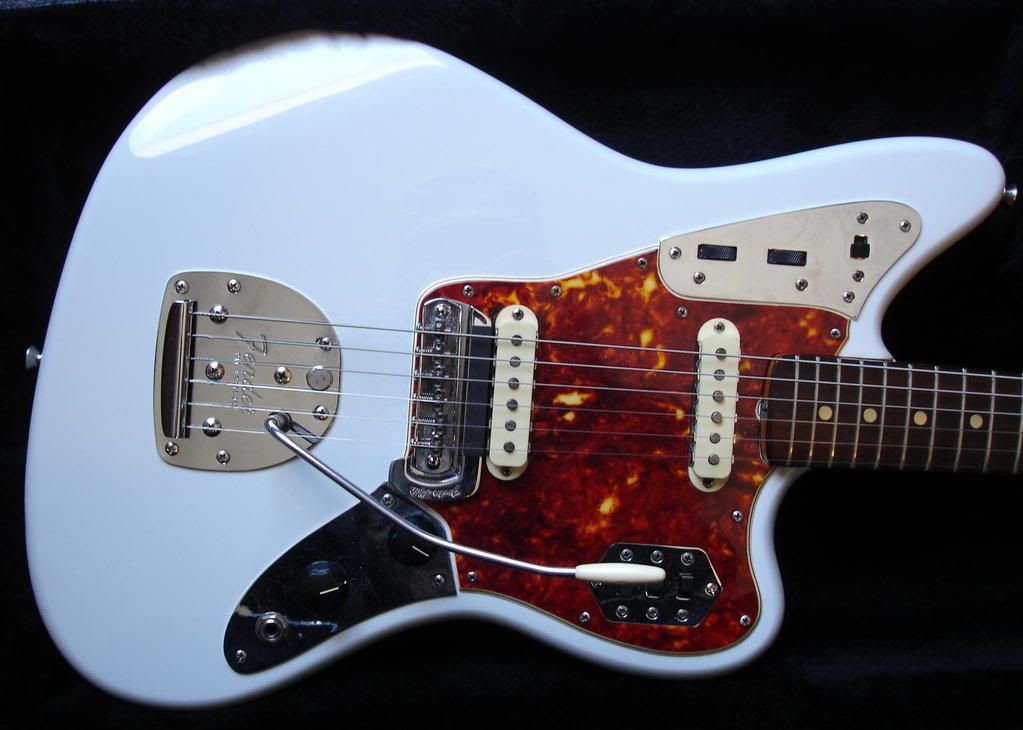 With the bridge cover on.
I took several like this one where the shine showed up well but turned out with a blue/gray tint.
Anyway, maybe you all can get an idea of what this former 3-color sunburst guitar now looks like. This is my first refin and I would love to hear your comments/suggesions.
I hope you enjoy these and thanks for looking!
Regan