This is my Elk Stageman. Its a 15 watt amp, made in Japan around 65' or 66'. My favorite sounding amp ever.
Today was actually the first time I ever open up an amp. Fear of getting electrocuted has kept me away from poking around them. Lately I've been getting the urge to learn about electronics and older vintage amps.
The amp has the following controls, 3 inputs, Reverb, Volume, Bass, Treble, And Speed and intensity for the Vibrato channel. I believe  everything is stock in the amp save a few knobs, can't say for sure but I'm fairly certain that it is and the previous owner didn't seem like a liar...

I don't have the footswitch for it but I think a Fender RCA will do.
The tube configuration from left o right 12AX7, 12AX7, 6AQ8, 12AX7, EL84, EL84, EZ81 (Rectifier)
Here are some pics.
Enjoy,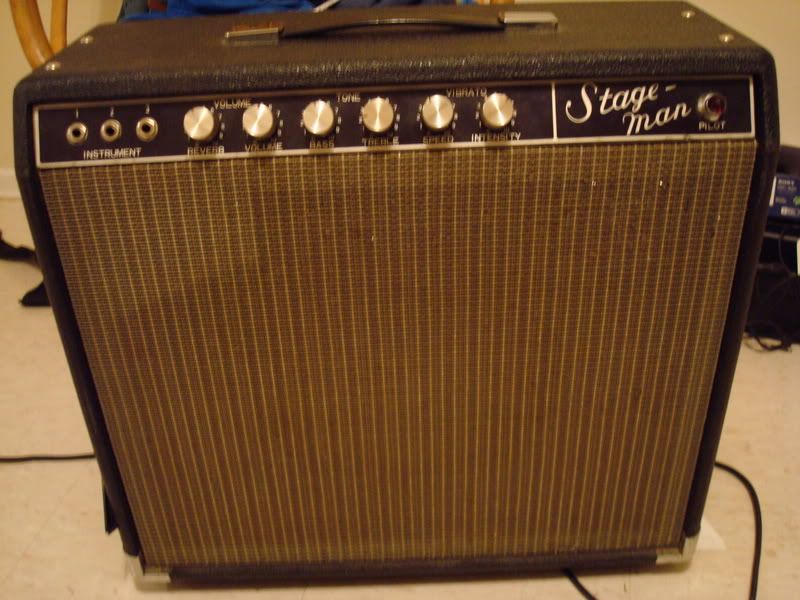 Tube protector removed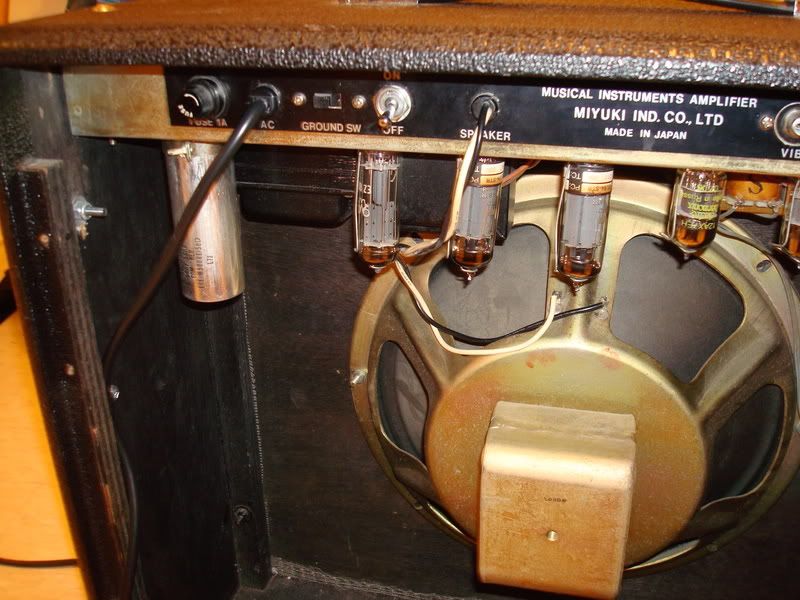 The Guts