OK, it's true that I'm making little-to-no progress on the three projects I have open right now. One is the Nomaster, which is complete except for finish (there's a thread in this section), the next is the Jaguar HT (hardtail), and finally the refin of my '75 Tele that's been "in progress" officially for over a year now.
But I have to unveil the new one:
Not long ago I scored a '64 JM green guard, complete with harness, switches and pots. Last week I bought a whole vintage toggle switch just to get the tip. And today I bought a tail and trem arm. My plans for this stuff is to build a '65 L-Series custom color with dots/binding. 1965 seems to be the year that they just went WILD with custom colors... we have a thread around here somewhere with pics that will make you go 

My angle on this project is to log each part and price and track what this whole thing costs me in the end. I'll look for deals and try to get each part under market value (as opposed to getting passionate and paying way too much just to get a particular piece). Therefore it will be a slow process, which fits in great with my other projects.
I want the pots, neck date and serial number to be close (within a year),  but otherwise any era-correct part will be OK with me (ie. Pat # tail, 62 and up body, gray pickups... etc).
Of course, the neck will be the greatest expense. But since it's bound, I won't be competing with the $trat guys so much. Theoretically it will cheaper, even if it's harder to find.
Not sure of the color yet. But I LOVE the look of almost ALL custom colors with binding and witch hats (a good example is that gold one that wapdrivemusic has been trying to sell for some time now):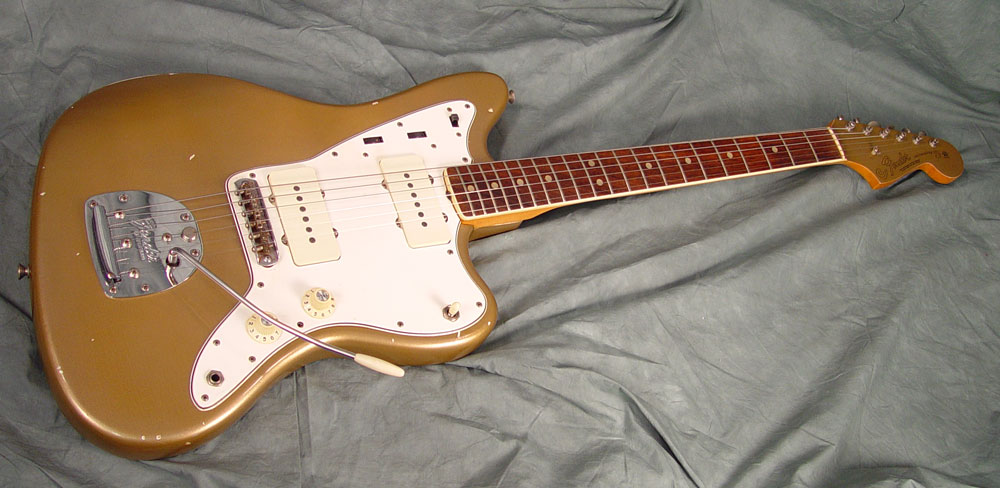 The color may actually end up being the last of my considerations!