I thought I'd share with you guys the development of my Firemist Gold refinish 

This is the body as I got it. There was a Leo Quan bridge on it and I needed to replace it with an original one.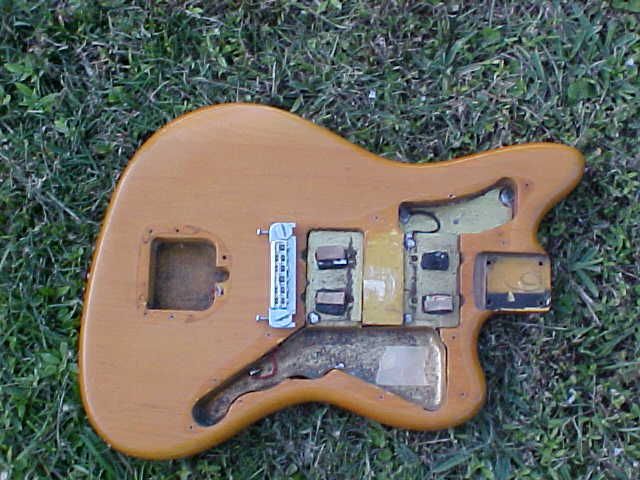 After filling the holes with woodfiller, I started to sand the body.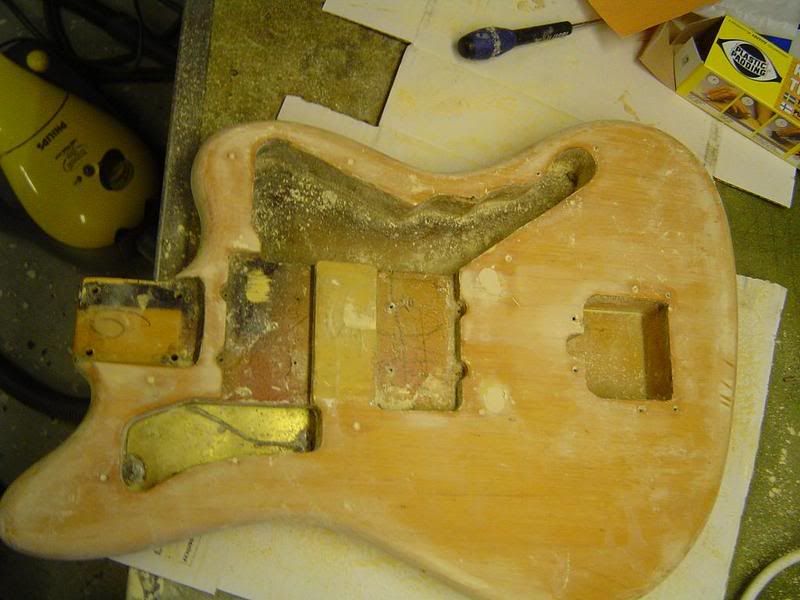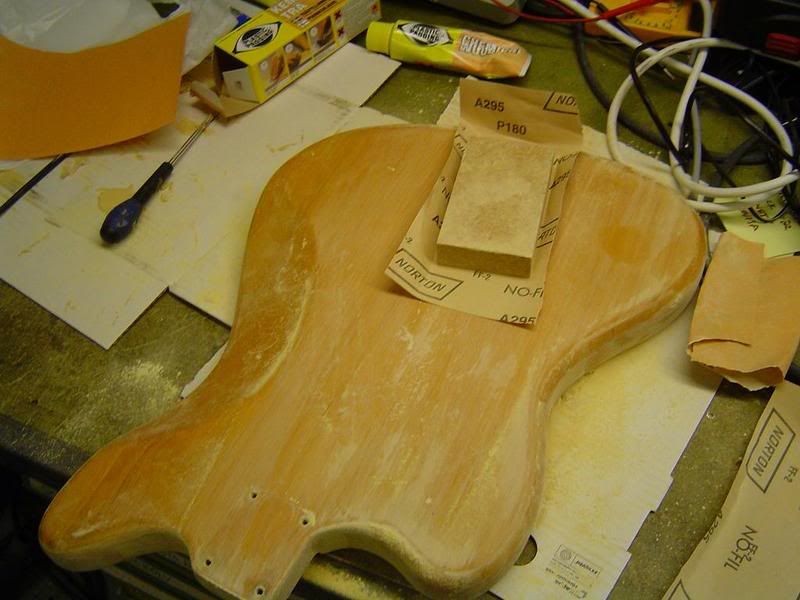 I sealed the guitar with a couple of rounds of clear nitrocellolouse laquer, sand again and then I sprayed it with a primer.
...and sanded it again...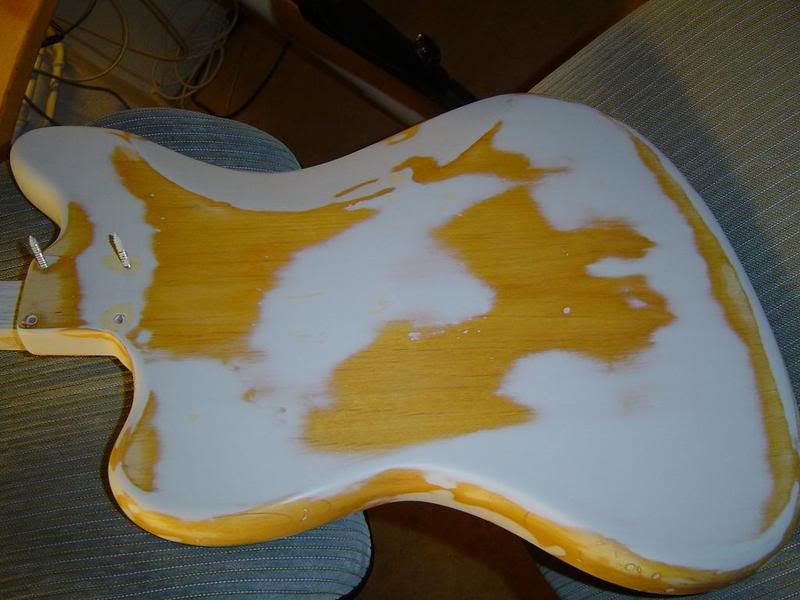 Sprayed it again and sand it until smooooothness arrived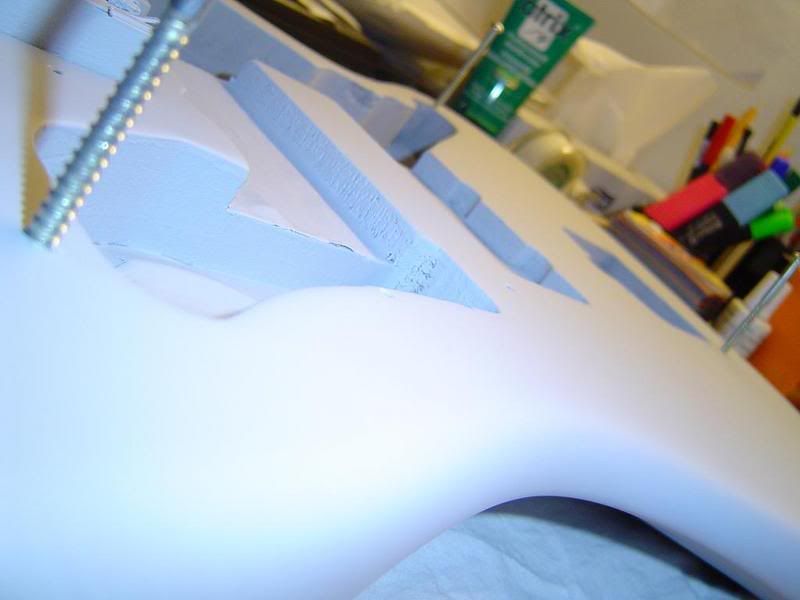 The colorcoat was stunning when it was done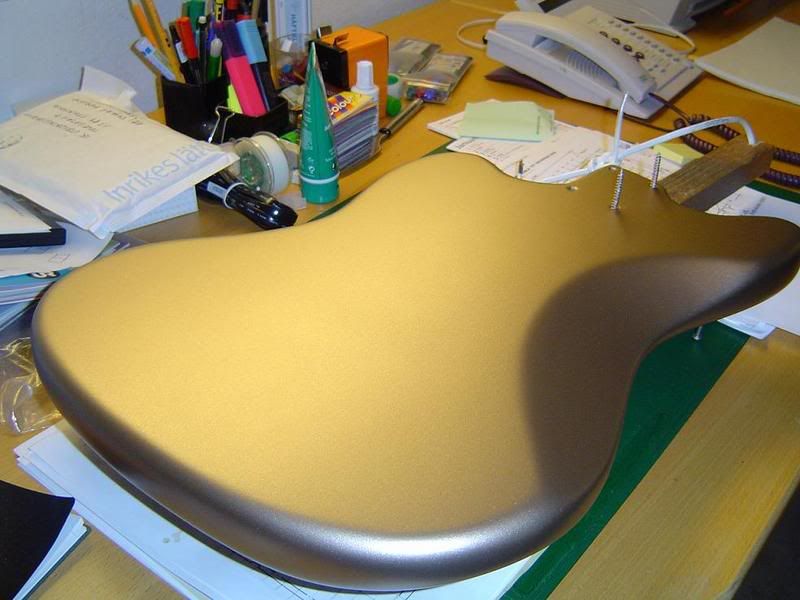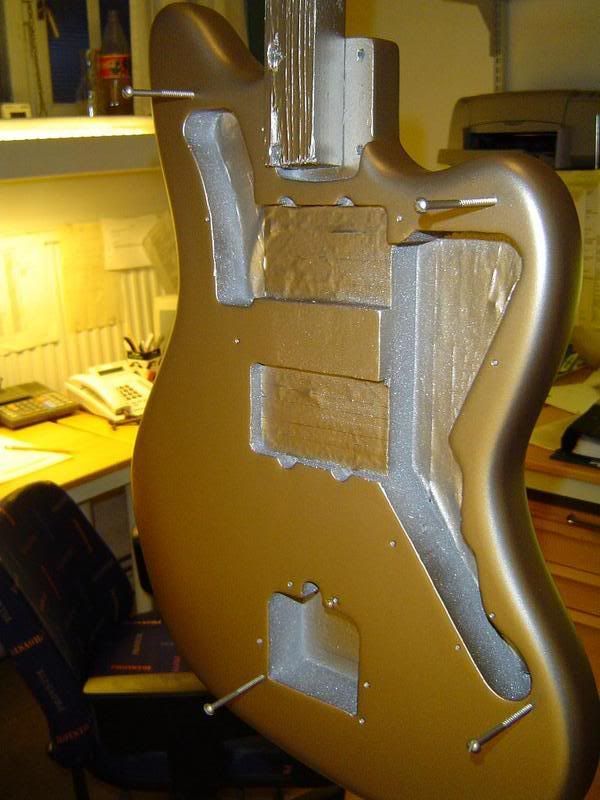 This is after the first rounds of clearcoat. (getting there...)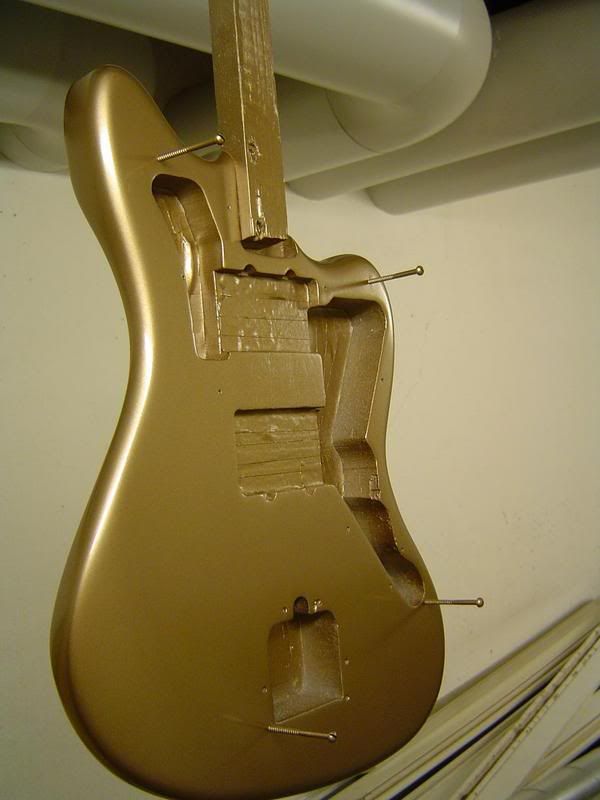 This is when all the clearcoats were sprayed and the body was about to rest for two weeks....booooring!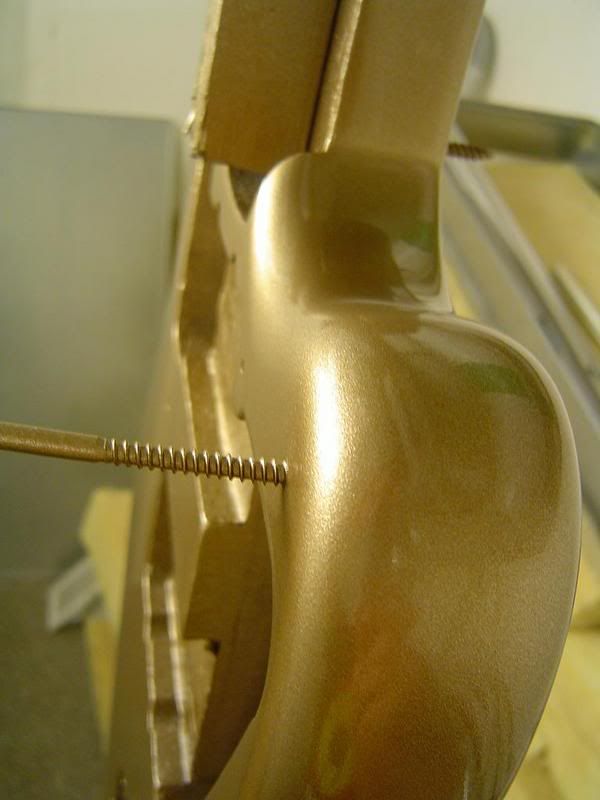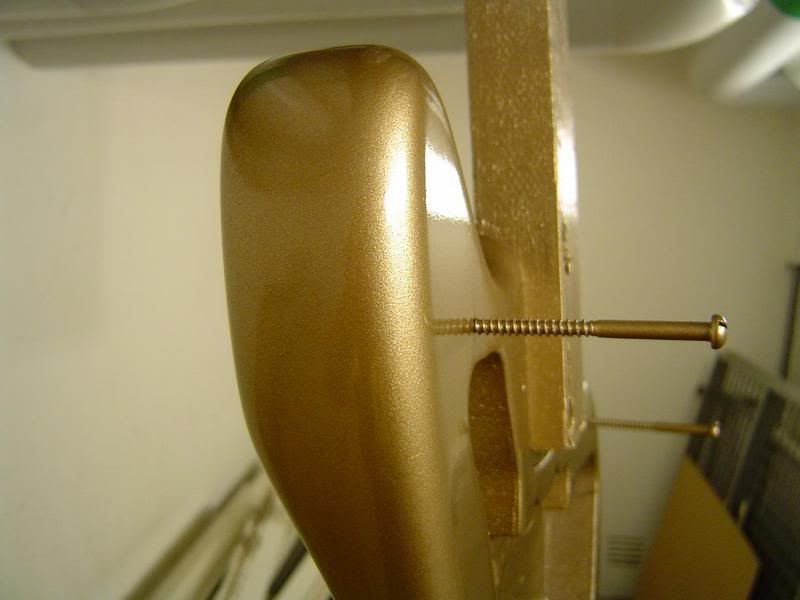 It's an ok job with a little amount of orange surface, but that's what aerosols will give you 

I'll be fine sanding and polishing when the laquer has hardened a bit so I hope it'll turn out good...
The holes for the bridge mounts will be drilled after healing.
I've used DuPont chromabase Firemist Gold and nitrocellolouse laquer for the clear coat, and they seem to bond really well.
I used the same method on my LPB but this time I was a little more thorough 

I'll let you know how it turns out in a couple of weeks…..